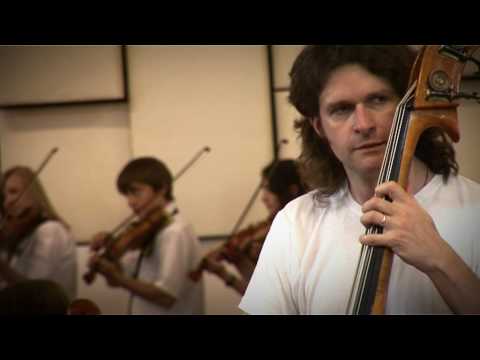 Connected to Music is a partnership project led by Orchestras Live, the national development agency for orchestral music in England. The project aims to create a model of music education delivery in Northamptonshire that connects young people's music learning in the classroom to a range of music making opportunities outside the classroom.
A creative ensemble was formed of musicians from Northampton Music and Performing Arts Service (NMPAS), Royal Philharmonic Orchestra (RPO), sinfonia ViVA and Daventry schools and the local community to deliver a variety of different musical experiences ranging from creative workshops to full scale performances at Royal and Derngate, the flagship regional venue.
The project culminated in a large-scale celebration event involving the RPO, sinfonia ViVA and young people from all the participating schools. K-Motion, Katapult's Video and Motion Graphics unit, filmed the event over two days to provide all participants with a DVD memento of the production. See the clip above for a short edited version.