Being a bit of a foodie, I have noticed a few food and drink fairs popping up over the country lately. So it was unsurpring to read an article on MSN yesterday informing me that it is British Food Fortnight. The article goes on to mention some of 'The UK's most iconic food brands': Lyle's Golden Syrup,  Barratt's sherbet fountains,  Birds Custard Powder – brands that typically evoke a feeling of nostalgia in Britons of all ages.
This nostalgic feeling about food brands has led to 'retro' sweets making a big comeback over the last few years. In 2008 Mars returned their 'Starbust' sweets to 'Opal Fruits' for a limited time, Orangina brought back their iconic glass bottle and Cadbury (though no longer a British brand!) brought back my favourite chocolate bar, Wispa. Recently, Neil who handles brand development here at Katapult mentioned he liked the old/new Monster Munch packaging, which has a 'new' tab on the corner of the packet which has been crossed out and replaced with 'old'. We agreed it was a nice touch.
This nostalgia has extended further into brand advertising. For example the heart-warming Hovis advert with the little boy who picks up a loaf of bread in 1886 and literally runs home through the brand's 122 year history stopping off at those memorable points in our British past. Voted advert of the decade by the British public last year, the ad clearly evokes the life-affirming feeling in us all. In a more personal way, the old red car/blue car Milky Way advert has a similar affect on me. I surprised myself by still knowing all the words to it even though I haven't seen it for over a decade. I found three Facebook groups with a large cult following for the red car/blue car ad – an advertising legacy if you like.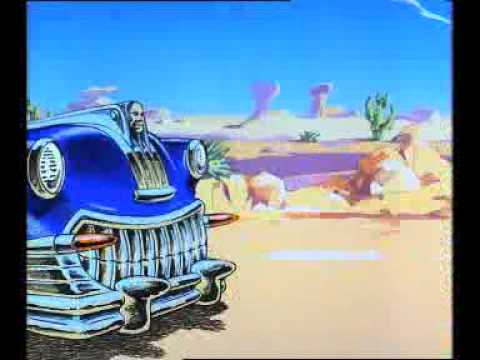 An article in The Times suggests that during hard times such as the recent recession, people revert back to familiar brands not because they are cheaper, but because they remind people of those 'rose-tinted' times in their past, when things were perceivably more secure. This recession-induced emotional eating is quite clearly seen by Asda's reports that even through the recession, customers were still buying well known nostalgic brands over their cheaper own label products.
It has even been claimed that the relaunch of classic retro sweets has actually boosted the economy and helped lift us out of recession! That people continue to buy sweets even when they have no money is quite clear. Possibly another example of the classic 'comfort eating' we all know so well.
However, I think it goes further than this. The re-launch of some of these products are clearly great PR stunts when they work in this way. It was actually Facebook that was responsible for bringing back the Wispa proving that social media is a great way for brands and food producers to get some vital market research. The loyalty to such brands after so long is clear evidence that they are still meeting their consumers needs in a fast moving market.
What will be back next?